Mar 12, 2015
In memoriam...
Father Joseph Canton scj
Father Joseph Canton scj
Saint-Dos (France), 12 March 1910 - Bétharram, 19 February 2015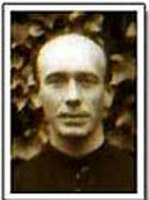 Bethlehem, February 6th, 1933
« I am preparing my ordination; in five months I'll be a priest; I'm a little afraid seeing me so young and still somehow not wise enough, and yet I am looking forward to it. I want to be a priest just a Betharramite, small, happy, constant and devoted; small and dedicated, this is the ideal that I want to accomplish; I think that everything is contained in these two things»
From the letter of Br. Joseph Canton, aged 23, to V.R.F. Hippolyte Paillas, Superior general
Is there an age limit to be a seeker of God?
Is there an age limit for wearing a beret?
Is there an age limit to loving and serving?
The long life of our Father Joseph Canton may be an answer. It has touched us as much as his departure to the Father. Who has not gained from his life dedicated to Christ and to the Congregation not to mention his human family? Regarding the simple devoted life of faithful Joseph, the prayer of the psalmist can strongly resonate: "Yes, grace and mercy shall follow me all the days of my life!" (Ps22).
How could he persevere in his life choice unless by rooting his life in the very life of Christ? Joseph troubled to take time to meditate on the Word, and to experience the power of the Eucharist. In recent years, I have always been struck by his way of celebrating and praying. An inner spirit lived in the heart of Joseph.
"Grace and mercy shall follow me all the days of my life."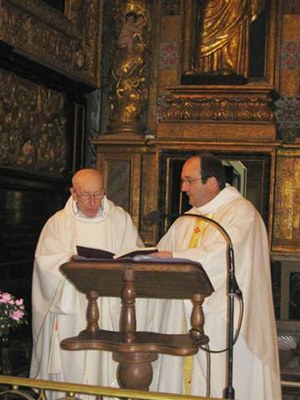 For Bétharram, Joseph's long life is like a library that has now shut. But what remains as a seed of life and promise of fruit, is his life given as a servant, a watchman. Rooted in the life of Christ, Joseph tried to imitate Christ the Servant responding, day after day, to the call of Jesus to his disciples: "Stay dressed for service and keep your lamps burning. Blessed are those servants, whom when the Lord comes, he shall find awake." To follow Christ and to love Christ is not an impossible road, for the Lord gives grace at the right time to him who knows how to keep his heart open and free. Joseph risked, day after day, this availability and obedience to the will of God, saying in his innermost heart the words of Michael Garicoits "Here I am without delay, without reserve, without looking back, for love rather than for any other motive!" "Surely goodness and mercy shall follow me all the days of my life! "
Joseph could radiate the joy of life itself, the joy of conviviality; not a fleeting joy, but a joy that gives confidence and serenity, that reveals something of the happiness of God. One could never be irritated with Fr. Joseph. Maybe he wanted to be a disciple of Saint Michael Garicoits who invites us constantly "to seek for others the happiness of God."
Isn't it that joy in the midst of our sorrow that we must present to the Lord this afternoon? The joy of giving thanks for everything that each one of us received from our brother Joseph. The joy of knowing that God welcomes the whole life of Joseph. The joy of Hope: The Life of Joseph now blooming in the happiness of God. The joy of the Eucharist because everything comes from God, everything is for God and everything is God.
Thank you, Father Joseph, for your witness. With you we want to repeat the words of the psalmist: "Grace and mercy shall follow me all the days of my life!" With you, we want to say it loud: there is no age limit to standing ready before the Lord and for the Lord. Amen.
Jean-Dominique Delgue scj
Regional Vicar