Oct 02, 2008
Mission
Betharram Mission in world and church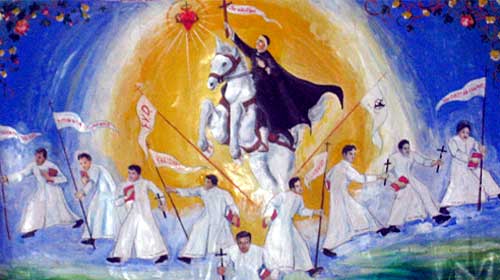 In the XIXth century, St Michael Garicoits ardently desired that Betharram would be a missionary congregation, ready to respond to the call of the Church and of the people of their time. Today four continents benefit from the missionary involvement of his disciples:
In Europe, the pastoral activity of our communities has shifted from an almost exclusive engagement in education to a much more varied series of pastoral programmes: parishes, educational missions and chaplaincies, animation of specific groups and presence in the new poverties.
In Latin America our presence in education is still remarkable, including youth pastoral and family ministry. Also, the parish are very active everywhere, mainly in urban or marginalized districts.
In Africa and Asia the presence of Betharram is relatively recent (since 1952 in Thailand, after a 30 years in China; since 1959 in the Ivory Coast; since 1986 in Central African ; since 1995 in India). Our presence in these countries was aresponse to the appeal of the Church for a first evangelisation: the mission ad gentes. Their pastoral activity covers three main areas: aid to the local clergy; response to human needs (schools, dispensaries, prevention centres…); the welcome and formation of many young people applying for religious life.